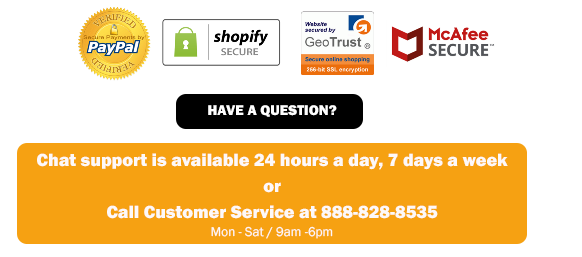 [PROMO] Get a free Weather-Proof Cover and keep your Water Bowl safe and clean when not in use. Made from resistant Polyester with PVC backing,
Offer only valid until stock lasts*

[FREE SHIPPING] Normally ships in 5-7 weeks. 
[WARRANTY] 1 Year Warranty against manufacturing defects.
Add a sense of timeless elegance to your patio and outdoor with the addition of this handsome Cascade Conical Fire on Glass Water Bowl with Electronic Ignition from Slick Rock Concrete. A beautiful fire and water feature. It's a must have to complement your home décor.
Slick Rock Concrete products are exquisite hand-made items Made-to-Order, so you are guaranteed a brand new product, not something that has been sitting in a stockroom for months. Slight variations in texture and color may occur.
Specifications & Features:
Cast in 15,000 psi High-Performance Concrete, reinforced with micro-glass fibers for outstanding durability. As in all cast concrete products, air voids, seams, and small, non-structural fractures are normal.
Finished with a High-Tech Sealant to provide superior stain resistance while leaving the surface looking very natural.
Durable Stainless Steel Burner and Media Pan.
Maximum Heat Output of 65,000 BTUs.
Comes with an Electronic Ignition System that lets you turn your fire feature on and off with the flick of a switch (not included) or with a Remote Control (sold separately). It has been tested to stay lit in the rain and high winds and will re-light automatically in case it blows out.
Options:

3 Sizes: 22", 29" and 34".
12 Lovely Colors to choose from that will complement any décor, stained or a long-lasting, beautiful look.
Your choice of beautiful Copper or Stainless Steel Spillway.
Available in both Propane and Natural Gas variants.
Dimensions:
22": Top Diameter: 22", Bottom Diameter: 8.5", Spillway: 4", Height: 10", Weight: 50 lbs. Holds 20 lbs. of Fire Glass or Lava Rock (sold separately).
29": Top Diameter: 29", Bottom Diameter: 12", Spillway: 5", Height: 13", Weight: 125 lbs. Holds 40 lbs. of Fire Glass or Lava Rock (sold separately).
34": Top Diameter: 34", Bottom Diameter: 15.5", Spillway: 6", Height: 14.5", Weight: 150 lbs. Holds 40 lbs. of Fire Glass or Lava Rock (sold separately).
Optional Add-Ons:
Black Lava Rock for a natural look.
Fire Glass available in 4 colors for a elegance look.
Remote Control Kit.
Propane Tank Cover
**Water installation Kit sold separetly
NOTE: Installation must be done by a local Professional Technician.
WARNING: Combustion byproducts produced when using this product include chemicals known to the State of California to harm health. For more information, go to www.P65Warnings.ca.gov.
Important
: Always wait until the units have completely cooled down before covering them, and let them air out every 48 hrs to prevent condensation from building up inside, as this may result in the covers sticking to the surface. Please keep in mind these directions apply either if you are in the summer, fall or winter season. By using this product you commit to follow these directions, no warranty will be provided for products being damaged by the cover as this will be considered as bad usage.
---