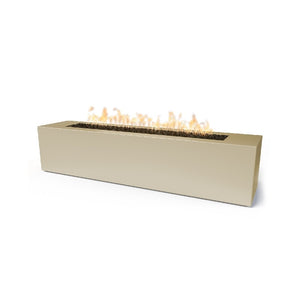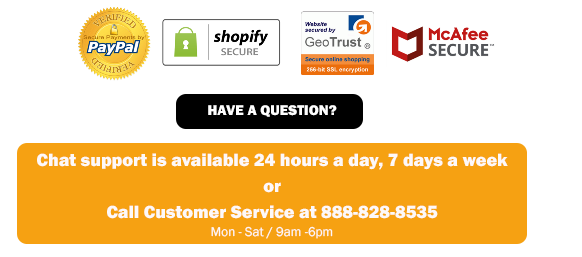 [FREE SHIPPING] Unlike some fire pits on the market, All The Outdoor Plus products are Made-to-Order. This means that not only do you get the best quality fire pits available, but they will be custom made and shipped to you in 3-5 weeks.
[PROMO] Get a first-class Cover made from premium polyester and resistant PVC. This Cover is UV resistant and weather-proof for all year protection.

[WARRANTY] 1 Year Warranty against manufacturing defects.
The TOP Fires Carmen Fire Pit is a rectangular Fire Pit that comes with a linear burner. Constructed of high quality Steel, and hand-applied powder coat finish, this fire pit is sure to enhance the beauty of its environment. Available with two option i.e. 16" tall and 24" tall variant, this steel fire pit looks amazing. The linear burner is of this fire pit provides tall flames and gives you warmth.
Features
Constructed of high-grade Steel.
Finish: Powder coat Stainless Steel finish available in different colors
Comes with Stainless Steel Fire Pan, Burner, Key Valve, Key, and Hoses.
Includes all the Lava Rock
Ignition Type:

Manual Match-Lit
Electronic Ignition

Fuel: Natural Gas or Propane 
72" Carmen - 16" Tall
Dimensions: 72" x 16" Optional Accessories » Height: 16" » Burn Area: 54" x 8" x 2" » Weight: 465 lbs. » BTU: 40K » Sugg. Fire Glass: 75 lbs.
72" Carmen - 24" Tall
Dimensions: 72" x 16" » Height: 24" » Burn Area: 54" x 8" x 2" » Weight: 610 lbs. » BTU: 40K » Sugg. Fire Glass: 75 lbs
Important
: Always wait until the units have completely cooled down before covering them, and let them air out every 48 hrs to prevent condensation from building up inside, as this may result in the covers sticking to the surface. Please keep in mind these directions apply either if you are in the summer, fall or winter season. By using this product you commit to follow these directions, no warranty will be provided for products being damaged by the cover as this will be considered as bad usage.
---